Andean Condor Conservation Program
Our emblematic bird is in danger of extinction!
Our Andean Condor can be found from the sea level up to the snowy peaks of our country and other countries in South America. With the data that there are 60 condors in Colombia, all actions for their protection and the one of their natural habitat, the paramo, are fundamental to prevent the condor from disappearing from our skies.
Our program develops itself in the paramo El Almorzadero, specifically in San Andrés, Concepción and Cerrito, municipalities located in the Santander department. There, together with the paramo population, through as association called Asociación Campesina Coexisteniendo con el Cóndor- ACAMCO, we promote the transformation of the traditional productive extensive systems from sheep and goats, that endanger the availability of other resources such as water. This is only one of the strategies of the project; ex situ conservation (breeding under human and professional care), in situ conversation, environmental education and communications, and the sustainable production are some of the elements that build up this program.
These are some of the new activities that the members of ACAMCO have been developing.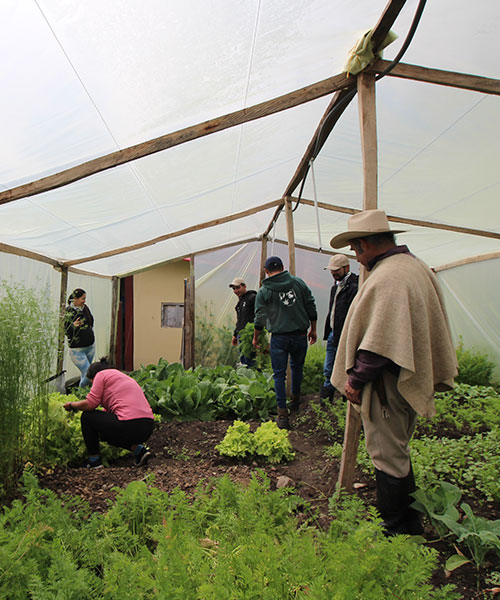 High mountain plant nurseries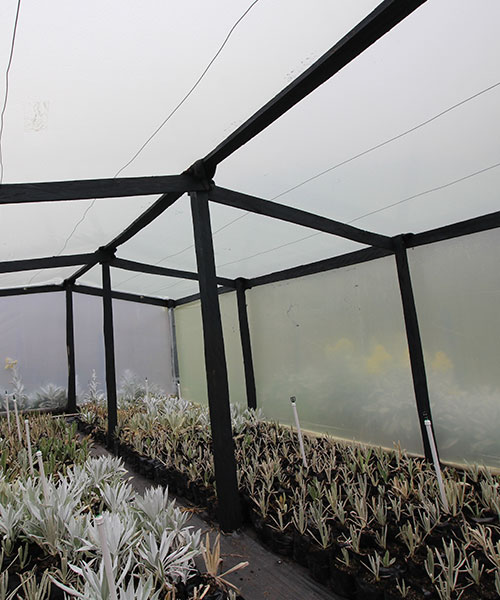 Chicken and pig production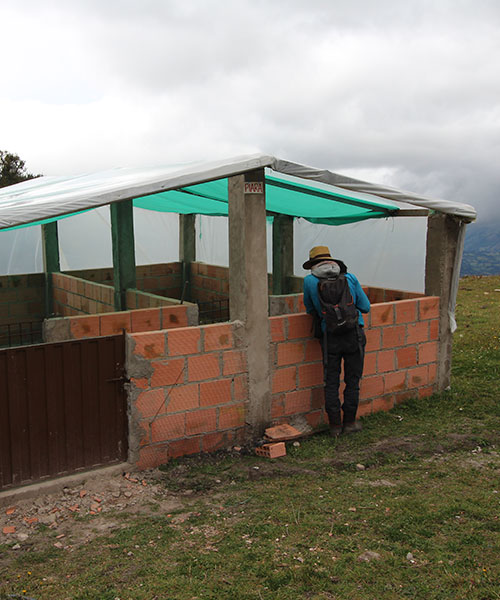 Our objective is that through the improvement of the quality of life and the formation of 50 farmer families from the Paramo El Almorzadero, we can reduce to the maximum the human- species conflict that presents itself in the region.
Important Data
We invite you to consult the document "Sustainable Nature Reserves: guidelines to create privately protected areas" from de IUCN-NI and American Bird Conservancy, where we share our experience with the rest of the world.
What we have…
16 associated families
1800 hectares of paramo for conservation and sustainable production
53% of the condors in the country are found in the Northeastern part of the Andes (Santander and Boyaca) (Fundación Neotropical, 2021). In the paramo El Almorzaero we have identifies 28.
+100 reported plant species
Reserva Natural La Piedra Del Cóndor