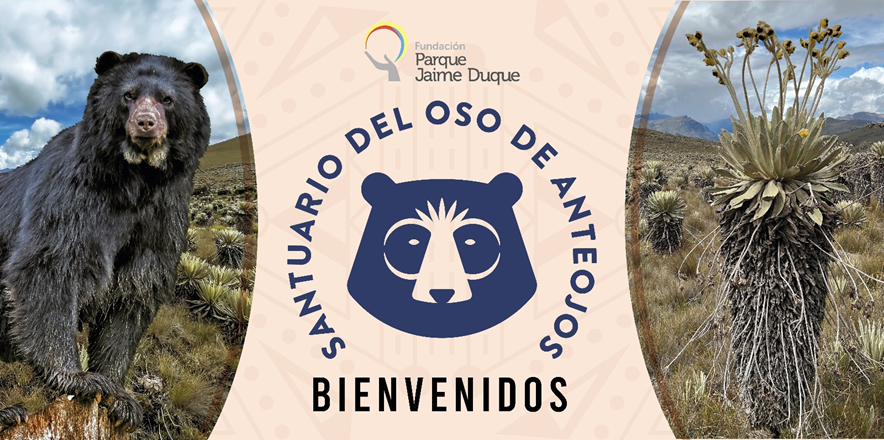 The Páramo Nature Reserve, located in the Municipality of Guasca Cundinamarca, is a place where the Spectacled Bear Care, Assessment and Rehabilitation Center is being built to support the conservation of this species and the high Andean forest.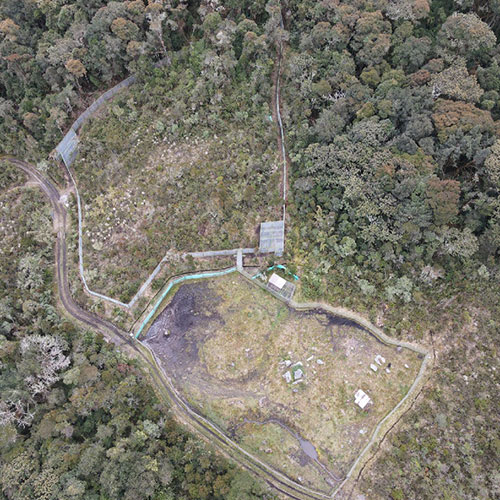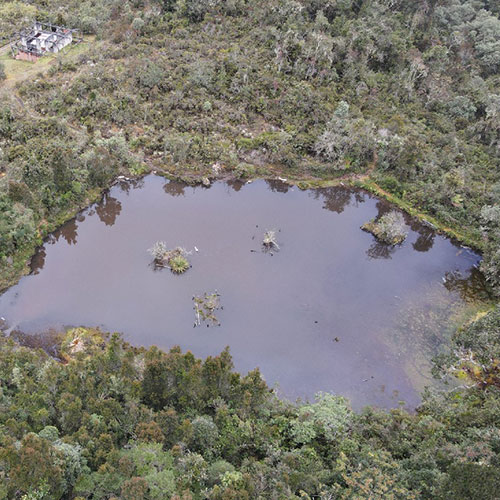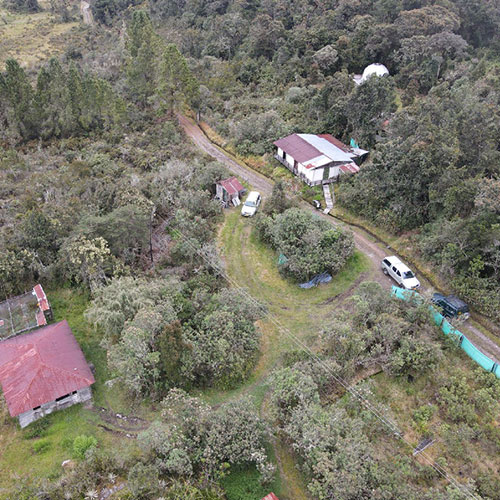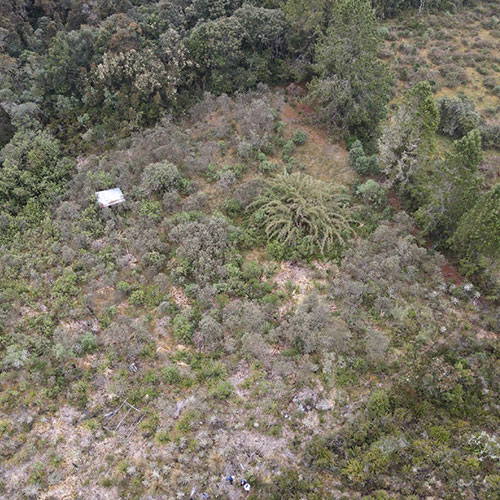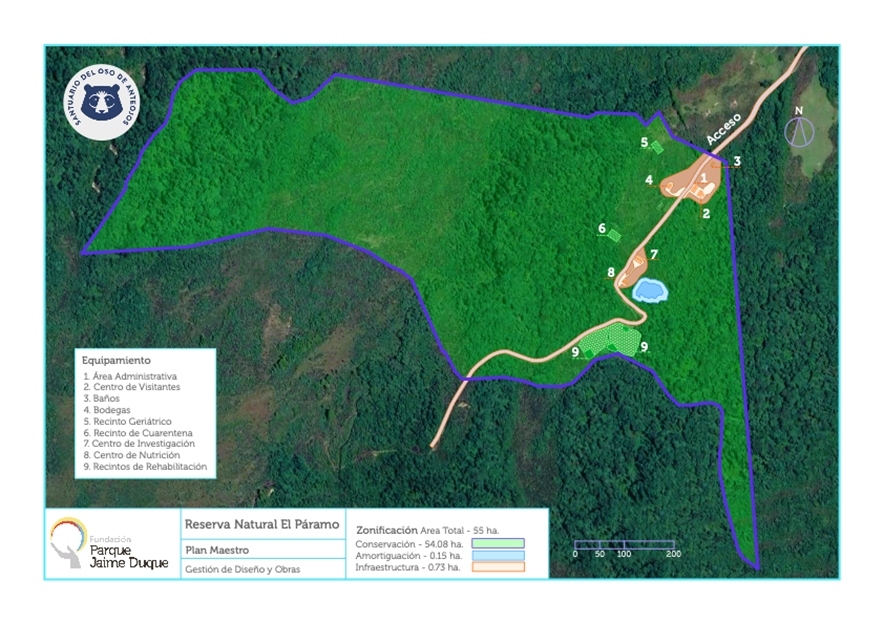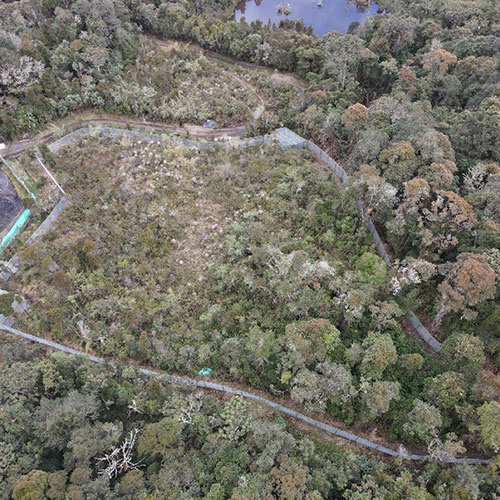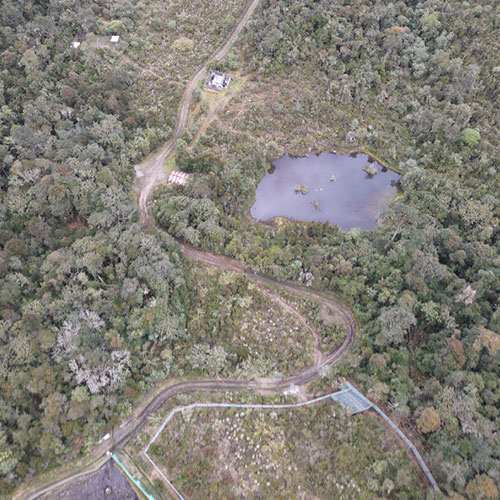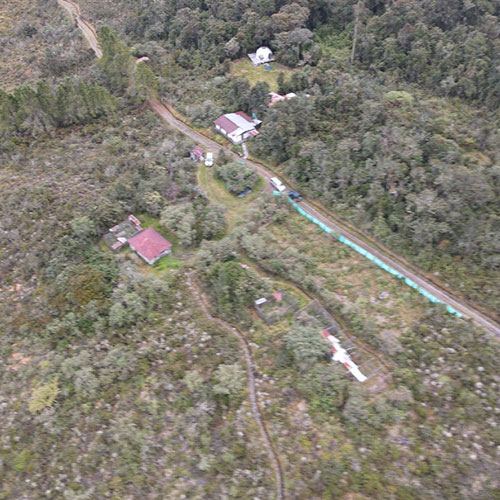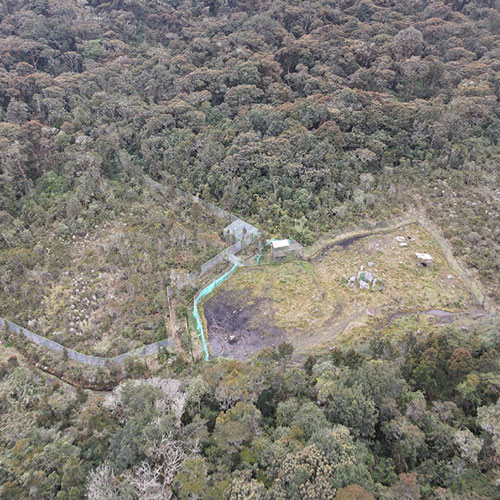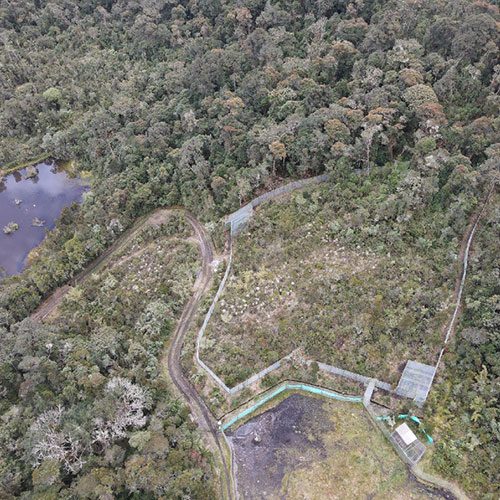 The CAV-R Sanctuaries of the Spectacled Bear will be used for the development of the following activities:
Operate a specialized center for the recovery, rehabilitation, release, location and monitoring of Andean bears (Tremarctos ornatus).
Generate specific management protocols for recovered Andean bears, in aspects such as:
a) Veterinary medical management.
b) Knowledge and application of the biology of the species.
c) Aspects of behavior in conditions of freedom and under professional human care.
d) Nutritional management.
e) Capture, restriction, release and monitoring techniques.
Maintain within the Sanctuary facilities the option of housing Andean bears born or kept in zoological collections, in the hands of individuals and/or geriatric wild animals, as a space where the necessary care is provided to allow and guarantee their stay until the end of their biological cycle. natural or until their definitive situation is determined by the corresponding competent authorities and that for physical, ethological, biological, genetic, ecological and health reasons do not have the option of returning to wildlife.
Design, implement and develop outreach and environmental education programs in the Sanctuary for spectacled bears and in the communities where the Andean bear naturally lives.
Carry out, direct and facilitate studies of biology, physiology, microbiology, parasitology, behavior, reproduction and management techniques of the Andean bear.
Advance and promote real and concrete actions with the communities that live with the Andean bear, stimulating in them a positive vision that preserves the Andean bear and sees in it an opportunity to interact with the environment and access to economic resources other than the traditional ones.
Being technical and scientific support for the Guavio Regional Autonomous Corporation and for the entities that are part of the National Environmental System, for the management of the species.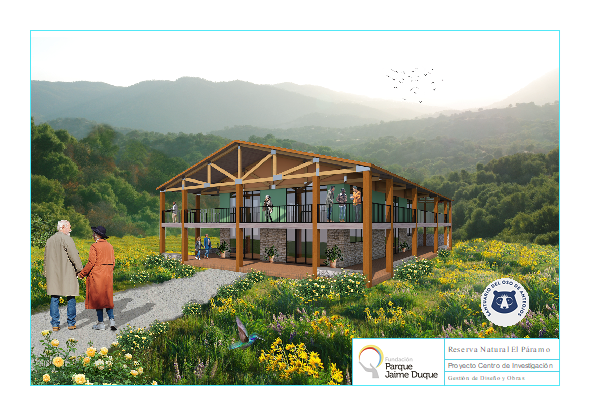 Develop ecological restoration activities in the area of ​​influence of the Reserve and advance the construction of a nursery for native plants of the Páramo and Alto Andino ecosystem linked to the trees for my country initiative of the Jaime Duque Park and conformation of the ecological network and called Únete, for a sustainable landscape.